Keeping safe when interacting with the digital world is one of the most important life-skills that we can teach our children. We hope that the information on this page will direct you to resources that contain all the information you need so that we can support each other as a community to keep everyone safe and happy online.
How much do we know about our children's use of websites, apps and games? This poster from 'National Online Safety' offers advice in terms of the types of questions we could be asking.
Keeping Safe Online
This section of the Hwb website is particularly good and offers advice and guidance on all aspects of e-safety for parents and carers.
Social Media
It is a constant concern for us as staff that many of the school's pupils use social networks that are unsuitable for them. The poster below shows the age restrictions for using different social networks.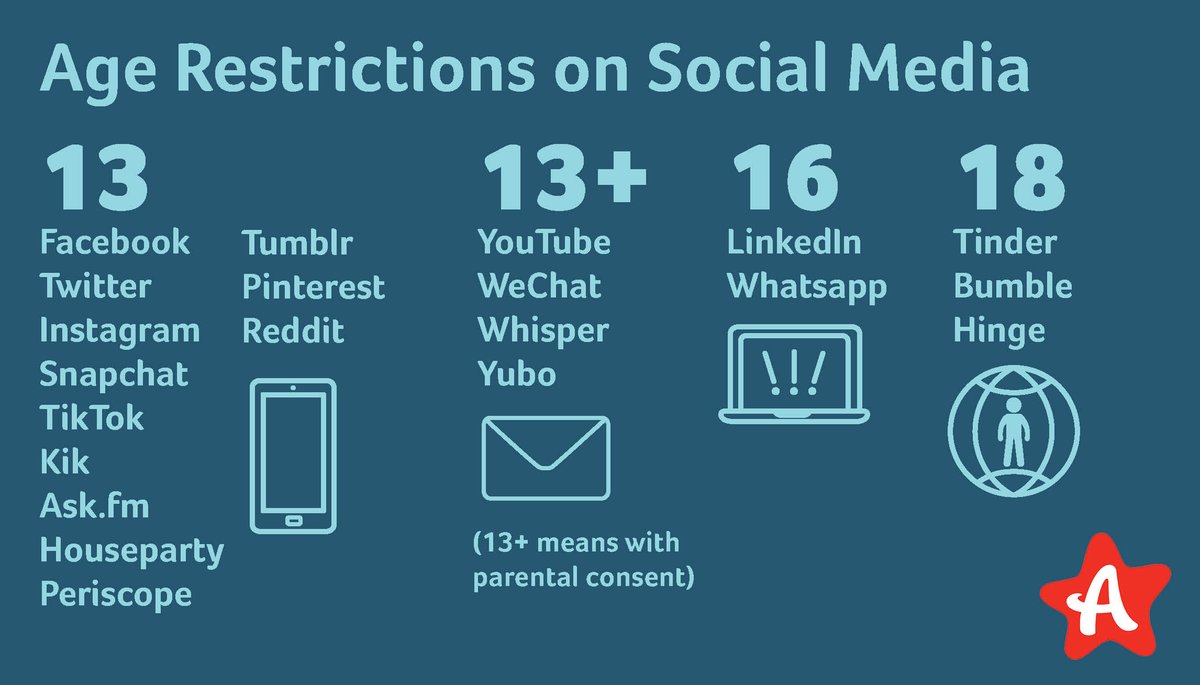 If you are happy for your child to have a personal account on these social networks, then the sections below of the Hwb guidelines are useful as they explain how settings and profiles can be adjusted on different platforms to ensure that they are as safe as possible when using them.
App Guides for Families
Having a conversation with your child
A parent and carer's guide to age ratings of apps and games
Games and Apps
When discussing with children in the classrooms and on the yard, it often becomes clear that many children play games that are not suitable for their ages with some even admitting that they play games that have certificate of 18+ i.e. that they are expected to be 18 years of age or older to play.
If you download apps on a device or buy games for any console, then all games/apps will have a suggested age from PEGI. The symbols look like this:
The poster below explains a bit more about the PEGI system.
And more information can be found by following the link below.
Other useful websites
Swiggle
This is a safe search engine that the children can use to find information.
Common Sense Media
A particularly good website if you want to see if certain apps or games are suitable for your child. It also offers the same service for films, TV programmes, books etc.
NSPCC
Helpful guides on topics ranging from adjusting privacy settings on various networks to tips on how to discuss e-safety with your child.

Childnet
A host of resources and occasional webinars on e-safety issues.
Internet Matters
Very useful information and advice that can be searched according to the ages of your children.
CEOP (Child Exploitation and Online Protection)
How do you report a concern about behaviour or communication online?
What can you do if you have a concern about your child's behaviour online?
UK Safer Internet Centre
Support resources from the team behind Safer Internet Day.