Year 3 – Buddug
Teacher: Miss Lucy Werrett
Physical Education Lessons: Tuesdays
Our class has been named after Boudica.
The famous Roman Tacitus said that the Celtic women were just as big and scary as the men. If this is the case, it is no surprise that they took part in the fighting!
A famous fighter was a woman called Boudicca, or Buddug in Welsh. She was the head of the Iceni tribe.
She was described as a woman with thick red hair down to her knees. She wore a colorful tunic, a gold wreath on her neck and a cloth of thick cloth tied with a brooch. When she was going to fight she would hold a spear in her hand. She disliked the Romans and fought against them.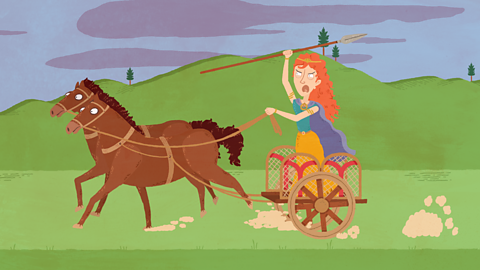 Sorry, but there aren't any posts in the Year 3 – Buddug category yet.
Search