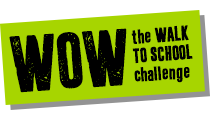 The Eco Committee has 2 representatives each from Fl. 2, 3, 4 and 5 and 4 representatives from Year 6. 
2023 – 2024 Objectives
Our objective this year is to continue to reduce plastic use at school and at home. We will be working with Year 6 to run a 'single-use plastic products free' week in the summer term to see how much unnecessary plastic waste we generate, making sure the Terracycle bin is used properly.
We're also keen to trial an electricity-free morning or afternoon! We are interested in raising awareness of litter in our local area and want to try and organise activities to collect 'litter. We have also noticed that the school bins are not being used correctly, especially the fruit bin in the yard, so we would like to hold a school assembly to show how to use them correctly.
We will continue to do energy and recycling observations in all classes. We plan to make sure school staff and pupils turn the lights off during their playtime and lunch. We will also continue to monitor 'Wow Active Travel' and encourage everyone to walk/cycle and scooter off to school!
We are interested to host a 'create using recycling materials' day for example milk bottles. We want to create posters to put on the bins to encourage children to recycle. In the Spring term we will plant fruit and vegetables for example strawberries, potatoes, carrots, herbs then sell them with the Health and Wellbeing council.
We want to hold a 'Green Dressing Day' to raise money to buy a new Terracycle bin, litter picking sticks, seeds and pots to grow plants.
We like the idea of bringing clothes to school then swapping the clothes rather than buying new ones.
Thank you
Eco Council
Yr 6: Bill, Rori, Josh, Ruby, Yr  5: Dylan, Grace, Yr 4: Alys, Madoc, Yr 3: Daisy, Regan, Yr 2: Skārleta a Henry